---

Church Leadership & Staff
---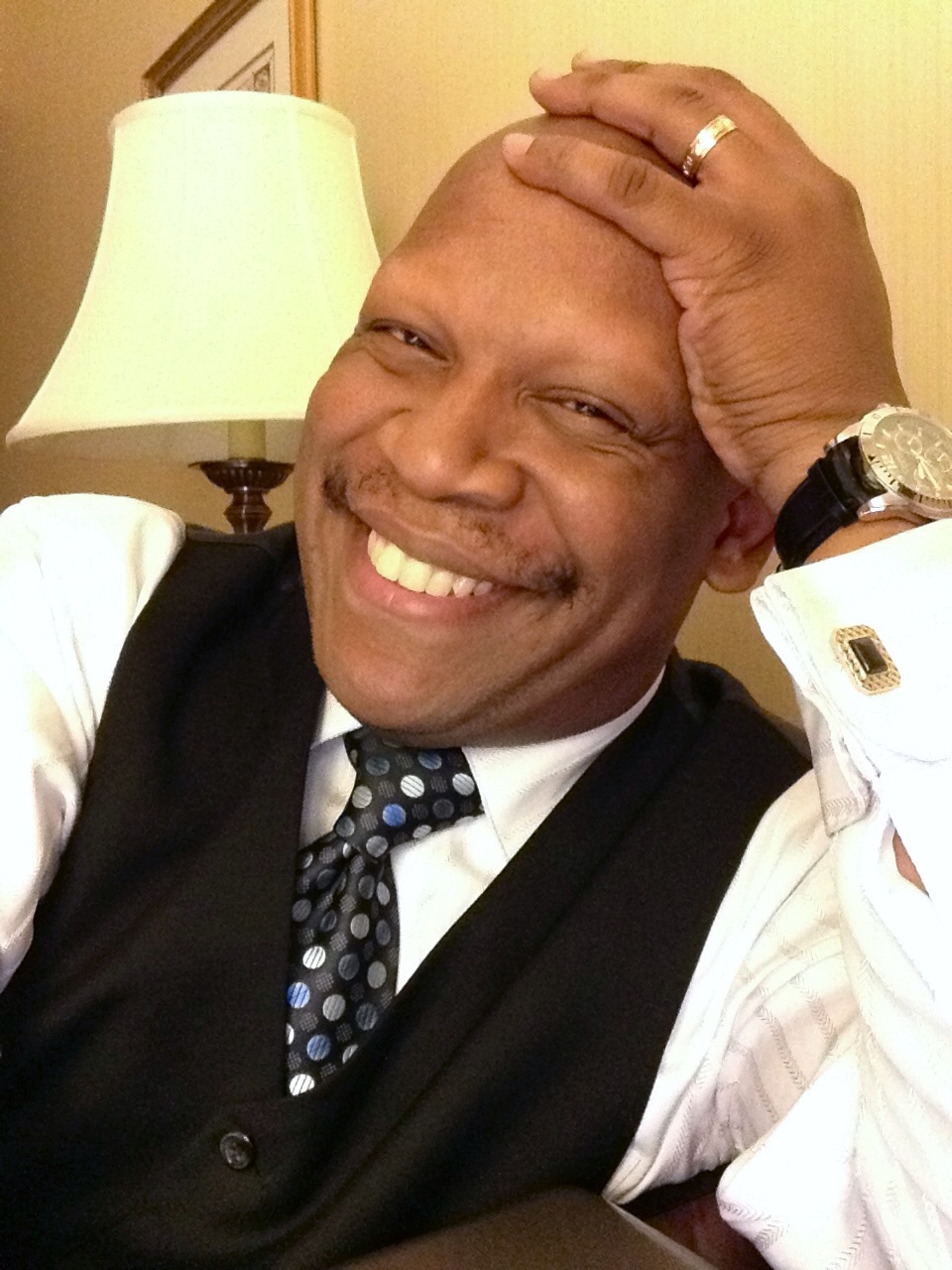 James M. Ivy: Senior Pastor
James M. Ivy is the Senior Pastor of New Zion Baptist Church since November, 2004. He is married to Nashanna R. Ivy and they share in the joy of parenting two sons, Zion Alexander and Justin Mason; and one Daughter, Madison Renee.
Pastor Ivy was born and raised in Chicago, Illinois where he accepted God's gift of salvation through Jesus Christ and was baptized in 1978. In September 1990, he acknowledged the call of God to enter into the preaching ministry, and was licensed to preach the gospel of Christ in May of 1991.
He attended Northern Illinois University in DeKalb, Illinois majoring in sociology. While At NIU he served as youth pastor at the Pilgrim Baptist Church in Rockford, IL. He then attended Morehouse College in Atlanta, Georgia majoring in Religion and Philosophy. While in Atlanta completing his studies, James Ivy served as youth pastor at the historic Mount Zion Second Baptist Church and later became senior pastor of the Solid Rock Baptist Church in Decatur, Georgia. Pastor Ivy's favorite Bible Passage is Philippians 2:13 and his favorite hobbies are traveling, reading, and going to the movies with his family.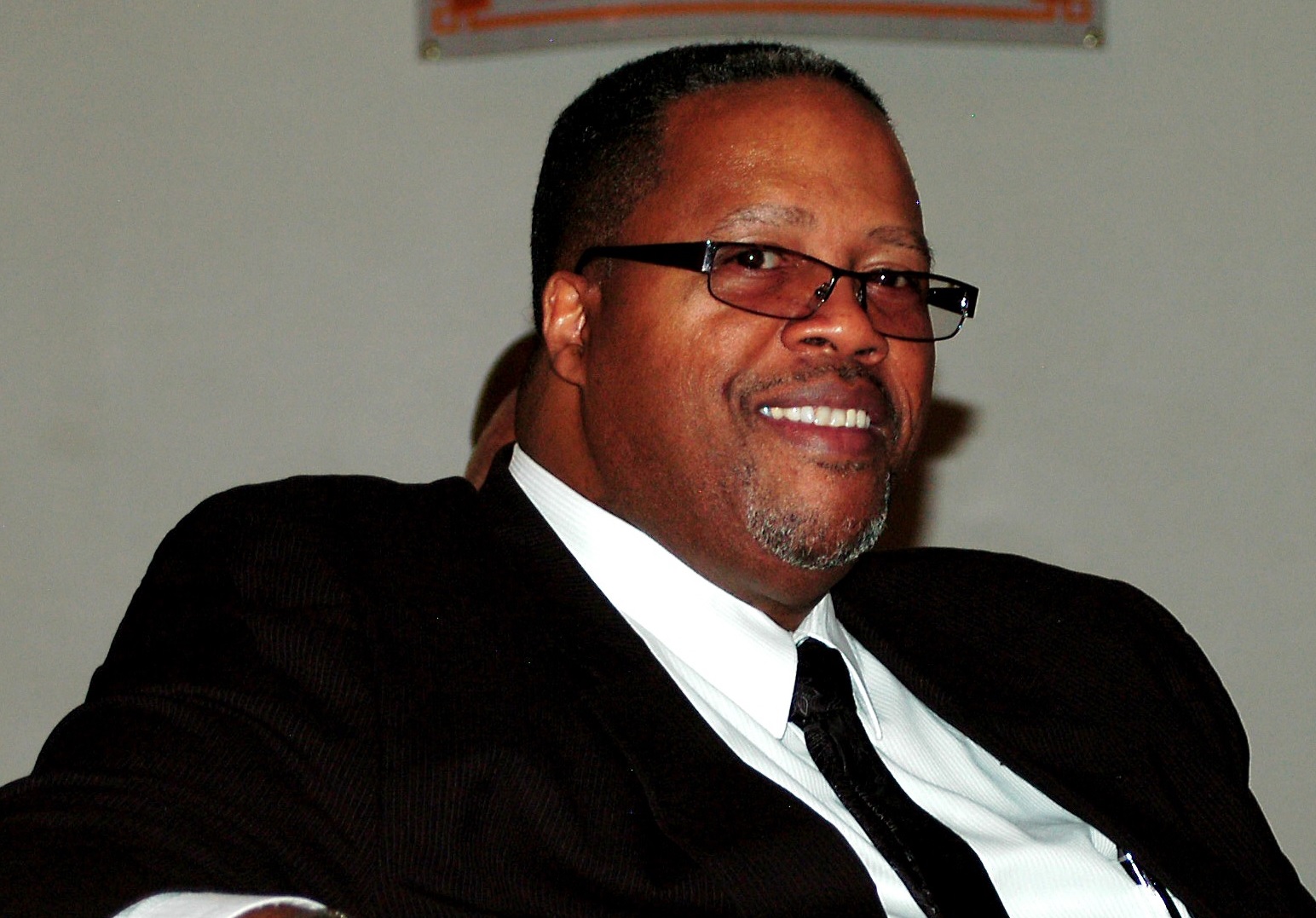 Darius Crockett: Chair of Diaconate Ministry
Deacon Darius is happily married to his wife, Angela B. Crockett; they have been together for 22 years! They have one teen-aged daughter, named Dorian. They currently live in Janesville, Wisconsin, but Darius is a native of East St. Louis, Illinois. He and His family have lived in several Illinois and Wisconsin cities. One of his favorite places to visit would be Jamaica. "I believe  we could really stretch out and relax there. Lots of sun, beautiful beaches, good food, and great music."
 As  hobbies Darius likes bowling, fishing, and fooling around with computers. "You see, most people don't know it, but I am a computer techie." His favorite Bible passage would be Proverbs 3:5-6. "Something I really like about New Zion is the leadership of Pastor James M. Ivy, without a doubt! I also feel I am blessed to be a part of a growing church."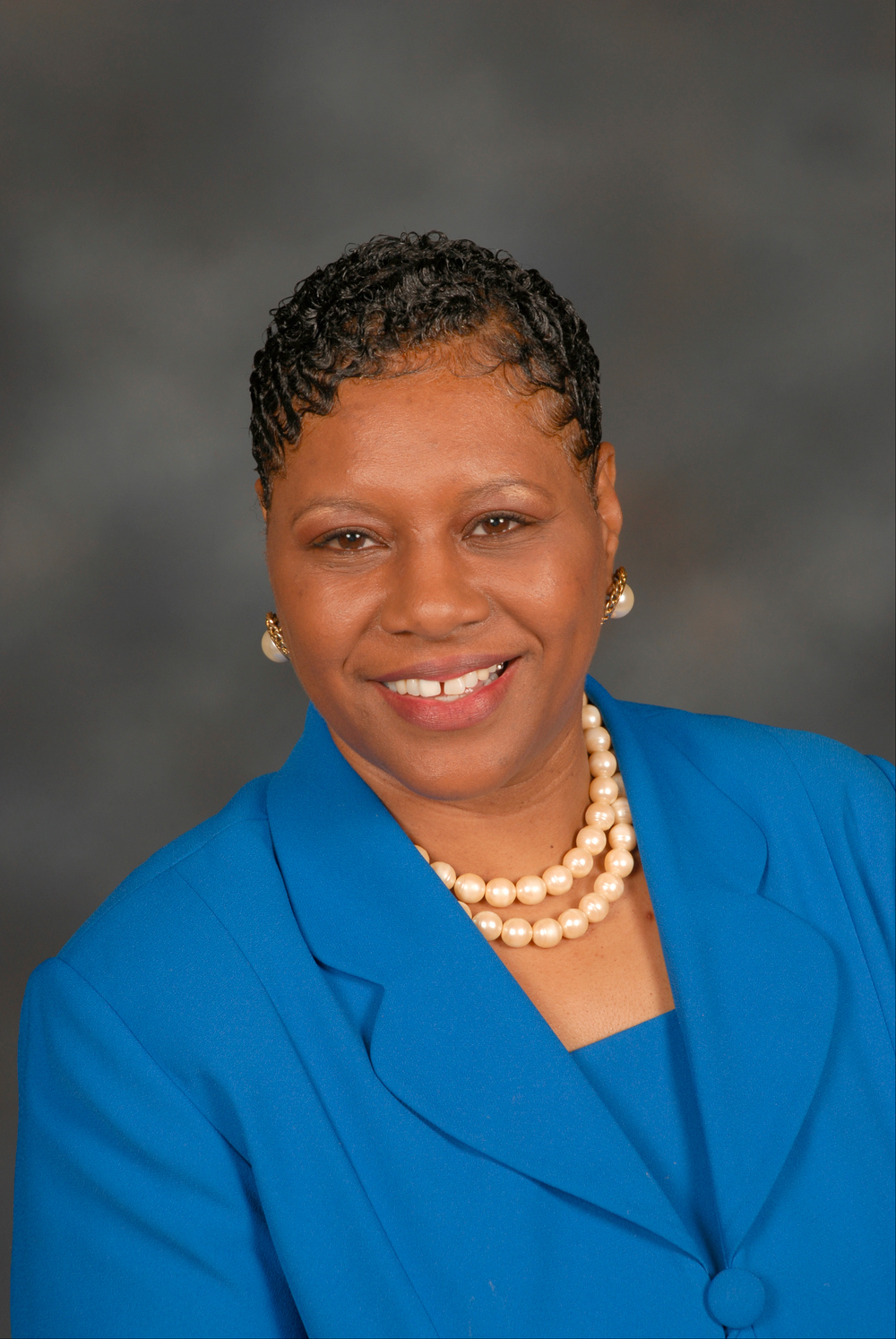 Vernessa A. Ward: Church Clerk
Vernessa A. Ward serves as the Clerk of the church it is her responsibility to record, process, and maintain accurate records of all church business-meeting transactions. As the Church Clerk, Vernessa is also responsible for all official church membership records and communications.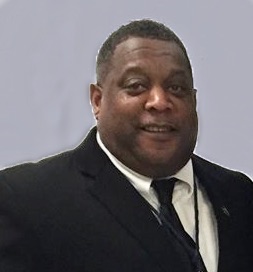 Lance Baskin: Chair of Trustee Ministry
Lance is single and has two sons. Namely, Jamel and Davonte Baskin. He is a native of Beloit, Wisconsin, but has lived in Ft. Riley, Kansas, Lawton, Oklahoma, Harrisburg, Pennsylvania, and Toledo, Ohio.
Lance's favorite Bible verse is  John 3:16. His hobbies are watching TV (He likes Criminal Minds, NCIS, Sports Center, Basketball and Football). His favorite place to visit  ("That's Easy!")  The Caribbean Island of St. Maarten!  Lance says, "What I really like about New Zion is  I love the Pastor and his preaching/ teaching!"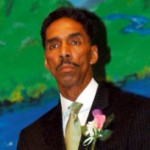 Fred Atlas: Lead Financial Officer
Fred Atlas is a recently ordained deacon of New Zion (March 15, 2015) and has been serving the church as a dedicated and faithful deacon ever since his ordination. Prior to being ordained a deacon, Fred has been serving the church as the Lead Financial Officer for four years.
Fred lives in the City of Beloit with his wife Janella. They have been married for 18 years and they are the parents of 5 children. Fred grew up in Chicago, Illinois and once lived in Atlanta, Georgia. He enjoys reading, traveling, and music as hobbies and his favorite places to visit are Chicago, San Francisco, and New Orleans.
Fred's favorite Bible passage is Matthew 13:24-43 and he says what he likes most about New Zion is the wealth of knowledge about God's Word through sermons and teaching and the fellowship of the members.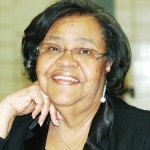 Beverly Johnson Bond: Financial Secretary
Beverly was born and raised in the city of Beloit. She serves the church as the (interim) Financial Secretary. As a former USAF spouse she has lived in Maine, Washington D.C., and Dayton, Ohio. Beverly has three children; two of which live in Phoenix, Arizona and one in Richmond, Virginia.
Beverly's favorite Bible verse is Proverbs 3:6 and her hobbies include walking, traveling, and cooking. She has traveled extensively. She recently traveled to Africa with her daughter. And she desires to one day visit Israel.
When asked, "what do you like about New Zion?" Beverley's reply was, "It's the home I was raised in! NZBC members have giving hearts."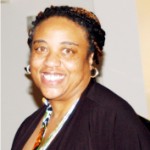 Tijuanna Riley: Director of Children's Ministry
Tijuanna is enjoying her ministerial work at New Zion as Director of Children's Ministry. She assumed this position in 2014. "Minister T" (as she is known to and called by the children) is married to Marcellous Riley. Her hometown is Chicago, Illinois; and she moved to Beloit, Wisconsin two years ago. Beloit is the only city she has resided in outside Chicago.
Minister T's favorite Bible passage is  Philippians 4:13, without a doubt, "I can do all things through Christ, which strengtheneth me." Her hobbies or  what do she likes to do in her spare time is to enjoy watching sports with her husband. A vacation site she would love to visit is the Bahamas!! When asked, What do you really like about New Zion? Tijuanna said, "I love the preaching and teaching that the Pastor gives us. It has helped me through some of my most difficult times."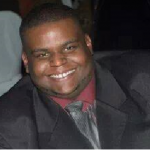 Alanzo Ponds: Church Musician
Al resides in his hometown of Rockford, IL with his wife Jamie and their 2 sons Branden and Jayden. His favorite passage of scripture is Psalms 40:2 and for hobbies he enjoys going to the movies and spending time with his wife and sons at various family functions.
One of Al's favorite places to visit is Montego Bay Jamaica. When he was asked what does he like about New Zion? Al responded, "I like the people. They are welcoming and inviting. They make you feel a part of the New Zion family."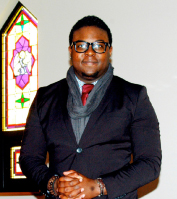 O'Malley Lomax: Church Musician
O'Malley's first position in New Zion's Music Ministry began in 1995; that was when he started  playing the drums as a Staff member. Since then, with music training and enrichment, our churches' needs and his interests coming together, he's been given numerous opportunities to wear many hats in the ministry.  O'Malley is single and Beloit, Wisconsin is his hometown and place of residence. Other places he has lived are Janesville and Madison, Wisconsin.
Brother Lomax says his favorite Bible passage is Philippians 4:13, "I can do all things through Christ which strentheneth me." In his spare time O'Malley spends a lot of time listening to music and practicing his playing skills. His favorite places to visit include Schaumberg, Illinois and Madison,Wisconsin. O'Malley would love to travel to England and spending time there. When asked what he likes about New Zion? O'Malley said, "I really like the fact that we have a young and understanding Pastor, who is not afraid to accept and usher in change."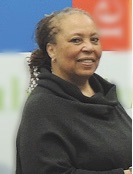 Dorothy J. Harrell – Legal Committee Director
Dorothy is a member of the Trustee Ministry of New Zion and has been serving on this Ministry for 3 years. She serves as the Director of the Legal Committee. And it is the Legal Committees Responsibility to act as the agent of the church and represent or provide for representation of the church in legal matters; review and sign legal documents and/or contracts on behalf of the church body; and assist in clarifying and adhering to the process of amending any legal documents. Dorothy is also very active as an administrative counselor of the Academic Pathways Ministry of the Church.
Dorothy is married and is a native of Beloit, Wisconsin. Dorothy was baptized and raised as a member of New Zion and worshiped here regularly with her parents. Her favorite Bible verse is the entire 23rd Psalm She has traveled to all the States in the country except two. And in here free time she goes to the movies and enjoys reading books.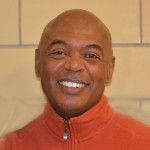 George Williams – Director of Personnel
George was born in El Paso, Texas and raised in Sacramento, California. He lived in various cities in California before coming to reside in the city of Beloit, Wisconsin with his wife of 30 years and their two children.
George is a Professor of Art at Beloit College and is the first African American tenured professor at the college. He is also the Faculty Athletic Representative at the College.
George serves within the New Zion family on the Trustee Ministry as the Director of Personnel and he also serves as the director of the Academic Pathways ministry and as a member of the Male Chorus. When asked what he liked about New Zion, George stated, "The compassionate and loving people."
As Hobbies, George enjoys reading, playing tennis, watching sports, singing, and coaching. He like to visit his home state of California and wants to visit Hawaii.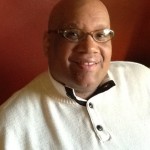 Robert Givhan: Director of Material Maintenance
Robert was born and raised here in Beloit. He serves the New Zion Family as a member of the Trustee Ministry serving as Director of Material Maintenance as well as chairperson of the Public Relations Committee.
His favorite Bible passage is Psalm 27 and He enjoys spending time with family and friends. On occasion, Rob really enjoys cooking and baking. He would one day love to visit the Continent of Africa.
 When Rob was asked what he likes about New Zion, he said, "I like the friendly family like atmosphere."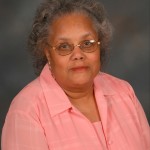 Alberta Francis: Church Secretary
Mrs. Francis is a widow and  has one daughter, namely Andrea Lovett. "Mrs. Alberta" is a native of Beloit, Wisconsin, but at one time lived in Milwaukee, Wisconsin. Her favorite Bible Scripture is the 23rd Psalms. In her spare time, ("who has that?") she enjoys reading and (believe it or not,) she likes bowling! One of her favorite places to visit is Texas.
What Alberta likes most about New Zion is (Let's see…) the comfort of friends. "People are very friendly here and I have made a number of life-long friends since joining this church years ago."